5.7" Fossil Iguanodon (Mantellisaurus) Vertebra - England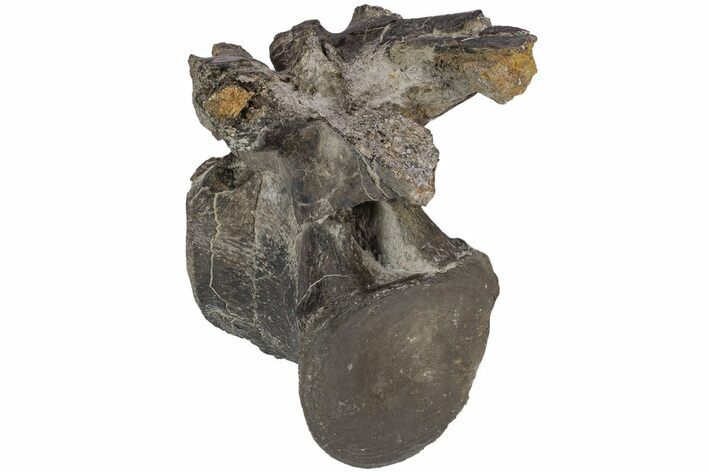 This is a vertebra of Mantellisaurus atherfieldensis, an Iguanodon known to have roamed Belgium, England, Spain and Germany. It was collected from the Isle of Wight in England and is 5.7" tall. This specimen consists of the centrum, the neural canal, the pre- and postzygopophyses, and part of one of the transverse processes. There is some repair/restoration where the vertebra was compressed under the rock. The restoration was well handled and does not detract from this awesome specimen. British dinosaur material is extremely hard to come by and this is truly a fantastic collector piece.
Comes with an acrylic display stand.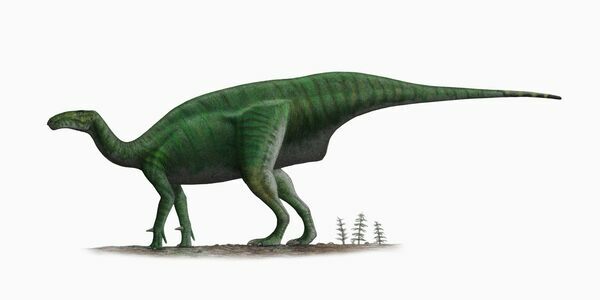 Mantellisaurus is a genus of dinosaur formerly known as Iguanodon atherfieldensis that lived in the Barremian and early Aptian ages of the Early Cretaceous Period of Europe. Mantellisaurus was a lightly constructed iguanodont. Compared to Iguanodon bernissartensis, Mantellisaurus was smaller, estimated at 0.75 tons in weight.
SPECIES
Mantellisaurus (Iguanodon) atherfieldensis
LOCATION
Isle of Wight, England
FORMATION
Wessex Formation - Wealden Group
SIZE
5.7" tall, 3.97" long