5.7" Rare Homalonotid (Iberocoryphe?) Trilobite - Agdez, Morocco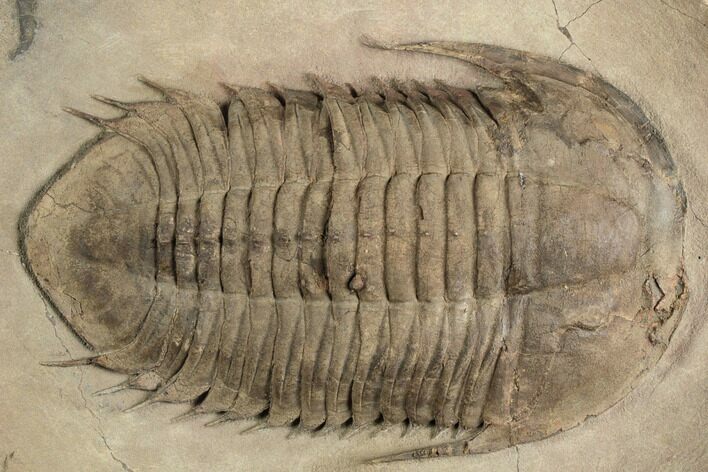 This is a very rare, undescribed Homalonotid trilobite from Agdez, Morocco. It appears to have many similarities to the genus Iberocoryphe described from France. I've only been able to acquire a handful of specimens of this species over the years and this might be the best preserved.

It is 5.7" long, laid out perfectly prone and nicely articulated. It is inflated and spines are preserved on each axial ring that get progressively larger with each segment.
SIZE
5.7" long on 8.5 x 7.5" rock