5.8" Fossil Theropod Caudal Vertebra - Kem Kem Beds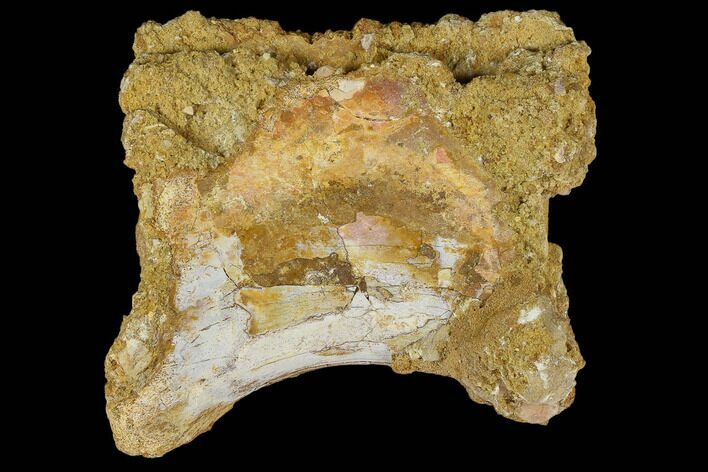 This is a 5.8" fossil caudal vertebra centrum of an unidentified theropod from the Kem Kem Beds of Morocco. The bone has been compressed as a result of deposition and sedimentation. The entire vertebral arch is missing.
There are two large theropods known from the Kem Kem Beds, Spinosaurus and Carcharodontosaurus. Both have very similar anatomy at the bone level. There are some subtle differences but this bone lacks the markers needed to make a definitive distinction between these two giant theropods.
SPECIES
Unidentified Theropod
LOCATION
Taouz, Kem Kem Basin, Morocco
SIZE
5.8" long, 5.7 tall, 3.5 wide