.5" Sauropod Dinosaur (Diplodocus) Tooth Tip - Colorado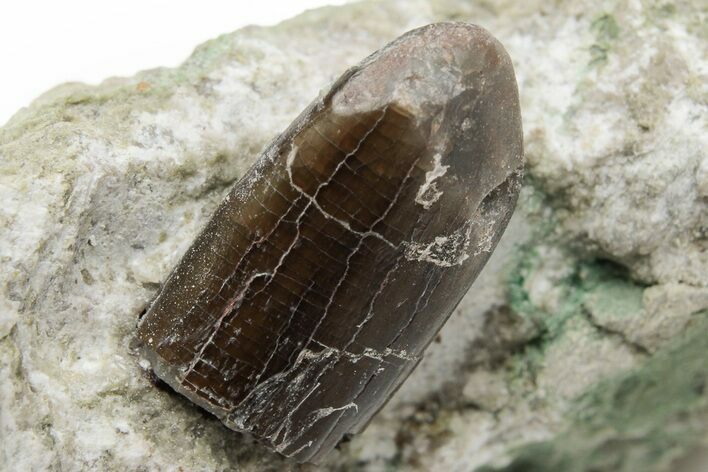 This is a .5" long, partial tooth of the massive sauropod dinosaur, Diplodocus. It was collected from our partners private quarry in the Morrison Formation just outside of Dinosaur, Colorado. Diplodocus teeth are fairly uncommon at the quarry compared to the theropod teeth. This tooth has been stabilized within the rock it was found in, creating a natural display base.


One of the best-known sauropods, Diplodocus was a very large long-necked quadrupedal animal, with a long, whip-like tail. It could reach up to 115 feet in length but had a relatively small skull, and a mouth full of small peg-like teeth.
LOCATION
Dinosaurs Of America Quarry, Dinosaur, Colorado
FORMATION
Morrison Formation
SIZE
Tooth: .5" long, Entire Specimen: 2.7 x .8"