.5" Unidentified Fossil Leaf - Ruby River Basin, Montana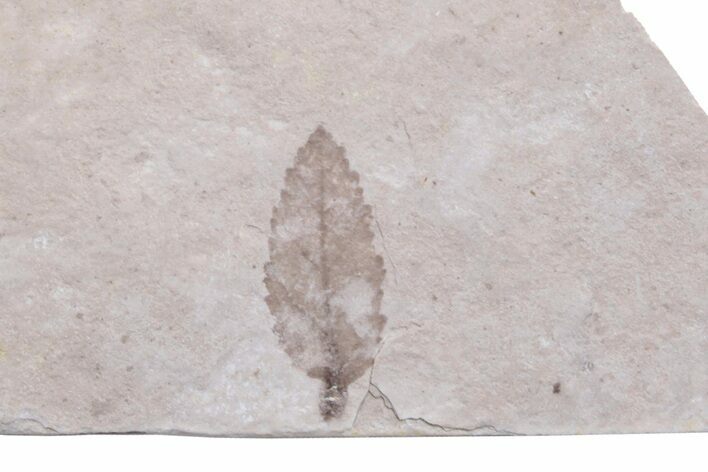 This is an unidentified fossil leaf from the Oligocene Renova Formation in Ruby Basin, Montana. This fossil is part of an old collection that was collected in 1968. The preservation of the fossil is in good relief against the tan paper shale it was found in.
A note on fossil leaf identification. There are many described leaf bearing plants from this formation, many of which have very similar leaves. We've done our best to provide identifications based on the resources available to us, but are not paleobotany experts, so we can not guarantee that all will be 100% correct.
AGE
Late Oligocene

LOCATION
Ruby River Basin, Montana
FORMATION
Renova Formation
SIZE
Leaf: .5" long, Entire specimen: 2.2 x 13"