6.5" Iguanodon (Mantillisaurus) Dorsal Vertebra - England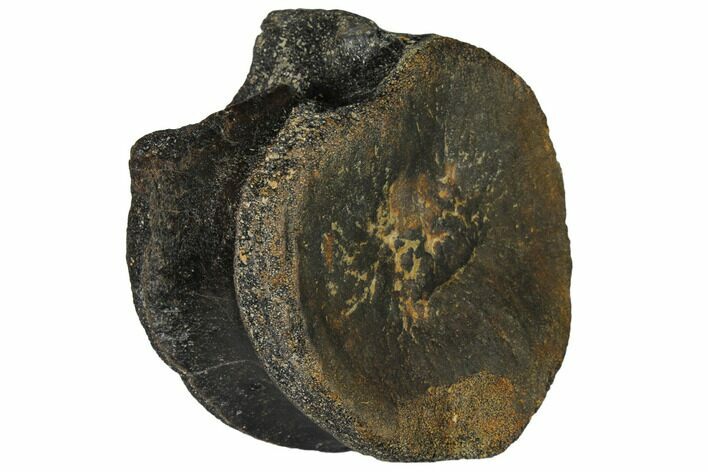 This is a 6.5" wide Iguanodon (Mantillisaurus atherfieldensis) dorsal vertebra from Hastings, England. The vertebra is very solid and heavy. While the processes are gone the centrum has minimal erosion.


Iguanodon is a large bi-pedal dinosaur which has the distinction of being only the second dinosaur formally named. It was a bulky herbivore which may have reached sizes of up to 40 feet in length. The name is derived from 'Iguana', a modern reptile, and 'don' meaning tooth. There was once thought to be two species of Iguanodon on the Isle of Wight, but one species has been moved off into another genus.
SPECIES
Mantellisaurus atherfieldensis
LOCATION
Hastings, East Sussex, England
FORMATION
Wessex Formation - Wealden Group
SIZE
6.5" wide, 6.5" tall, 4.2" long