6.5" Phareodus Fossil Fish With Knightia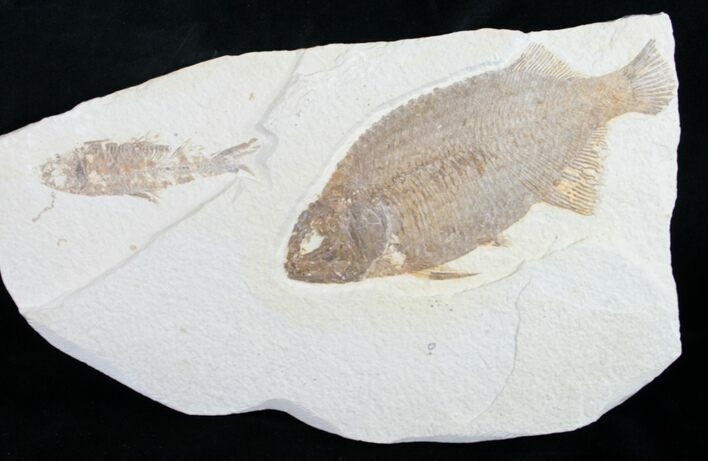 Here is a nice example of one of the more uncommon fish from the Green River Formation, Phareodus testis. It's 6.4" long and has wonderful detail including scales, fins and even the sharp teeth in it's mouth. Just the tip of it's tail is running off the edge of the matrix. There is also a small example of one of it's menu items a Knightia eocaena preserved a few inches away.

The matrix has been shaped so that it displays elegantly on the included acrylic stand.
SPECIES
Phareodus testis & Knightia eocaena
LOCATION
Kemmerer, Wyoming
FORMATION
Green River Formation
SIZE
6.5" on 10.2x6" matrix