6.6" Sauropod (Camarasaurus) Dinosaur Claw - Colorado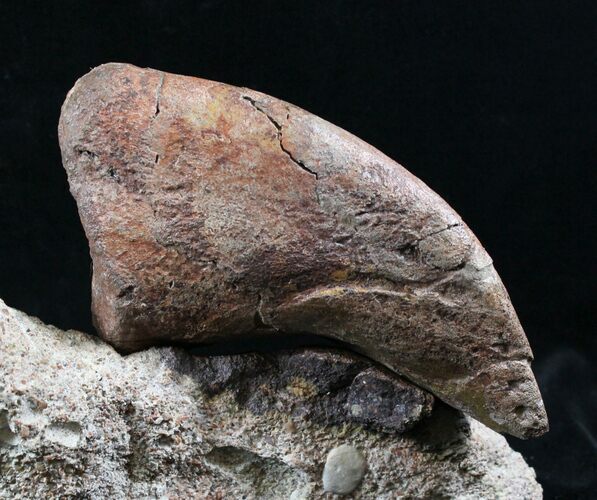 This is a 6.6" claw of a juvenile Sauropod dinosaur collected from a private quarry near Dinosaur, Colorado this past summer. It's almost certainly Camarasaurus as nearly all of the sauropod material found in the quarry belongs to this genus. The claw comes with with a base of sandstone in which it was originally found and is detachable from it making for a great display. There is an area of restoration to the end of the claw on one side, where it had been eroded.

Camarasauru was a genus of sauropod dinosaur commonly found in the Morrison Formation. It was quite bulky, reaching lengths of up to 80 feet and a weight of about 50 tons.

SPECIES
Sauropod (likely Camarasaurus)
LOCATION
Skull Creek, Dinosaur, Colorado
FORMATION
Brushy Basin Member, Morrison Formation