6.7" Crocodilian (Dyrosaur) Jaw Section - Morocco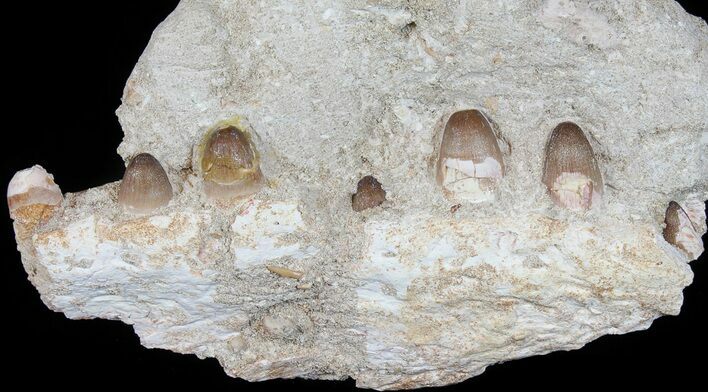 This is a 6.7" long jaw section with seven teeth of a Dyrosaur from the phosphate beds in the Oulad Abdoun Basin of Morocco. Dyrosaurs are an extinct genus of crocodilian, and there are about half a dozen types described from this area. We can't assign an isolated tooth to a specific species though.

These fossils are found as a bi-product of the massive phosphate mining operations in the area. Locals collect the fossils, saving them from certain destruction by rock crusher. While there is some repair work there has been no compositing or restoration to this piece. You can see a couple of partial shark teeth also embedded in the rock.
LOCATION
Oulad Abdoun Basin, Morocco
FORMATION
Phosphate Deposits