.6" Edrioasteroid (Isorophus) On Brachiopod - Fairfield, Ohio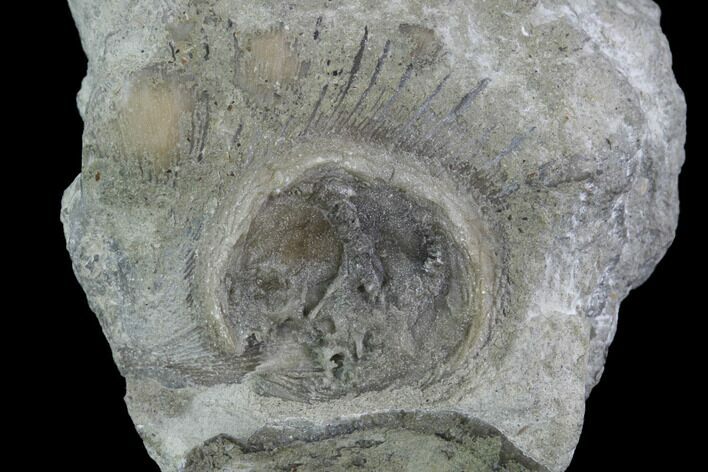 This is a .6" wide Edrioasteroid (Isorophus cincinnatiensis) preserved on top of a brachiopod fossil from the Maysville Formation in Ohio. Edrioasteroids were known to use brachiopod and mollusk shells as hard substrates for attachment, often being found still attached. From an old collection.

Edrioasteroids are an extinct class of echinoderms that lived from the Ediacaran until the Permian, about 300 million years ago. The living animal would have resembled a pentamerously symmetrical disc or cushion.
SPECIES
Isorophus cincinnatiensis
AGE
Ordovidian

FORMATION
Maysville Formation
SIZE
Edrioasteroid .6" wide