.6" Eldredgeops - Wanakah Shale, New York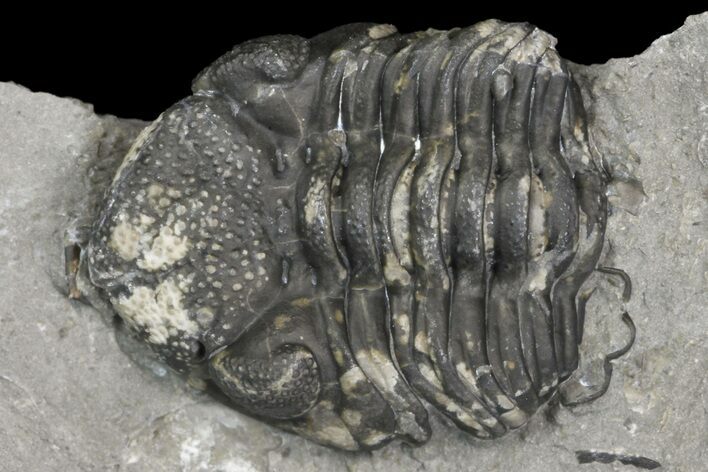 This is a detailed, .6" long, partial Eldredgeops rana rana trilobite from the Wanakah Shale of the New York. This comes from a site near Darien that has produced trilobites of the species with what are believed to be preserved color patterns.
Article on these fascinating specimens excerpted below:
Ancient Trilobites Featured Spotted Camouflage
This particular specimen does not appear to show this color patterning though.
SPECIES
Eldredgeops rana rana
AGE
Middle Devonian

LOCATION
"Camouflage Site", Darien, New York