.62" Scare Cyphaspis Carrolli Trilobite - Oklahoma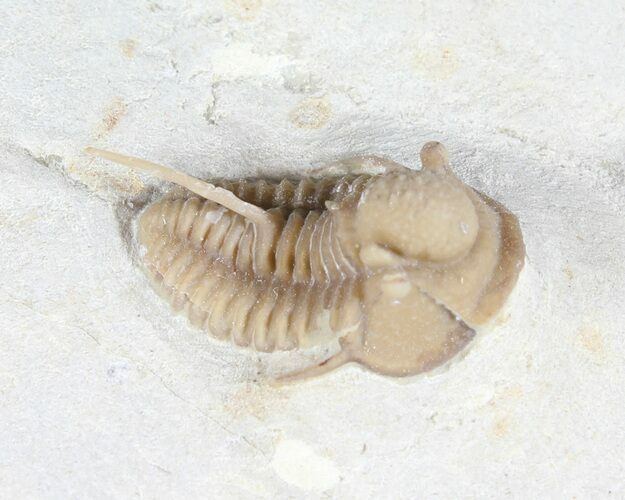 This is a fairly rare trilobites from the Haragan Formation, Cyphaspis carrolli. It's from the world famous Black Cat Mountain and was collected and prepared by Bob Carroll for whom the species is named. The detail on this specimen is simply amazing considering it's only .62" long. It's tiny spiny has been prepared free-standing.

I've personally spent weeks collecting this formation myself over the years and never even seen parts of this trilobite.
SPECIES
Cyphaspis carrolli
AGE
Lower Devonian

LOCATION
Black Cat Mountain, Clarita, Oklahoma
FORMATION
Haragan Formation