.63" Partially Rooted Nodosaur Tooth - Judith River Formation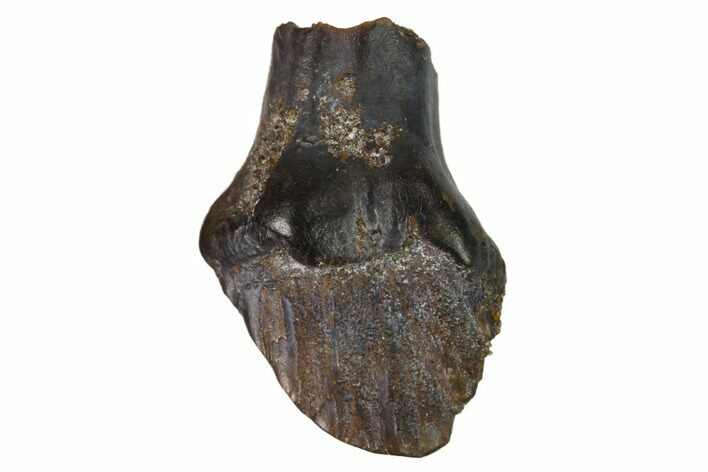 This is a .63" tooth from a Nodosaur. It was collected from the Judith River Formation in Montana. While Nodosaur teeth are relatively abundant in the formation, not enough skeletal material has been recovered to describe the species.
Comes in an acrylic display case.
Nodosaurs are a family of ankylosaurian dinosaurs that lived from the Late Jurassic to Late Cretaceous periods. They were medium-large sized, quadrupedal, herbivores that were heavily armored, adorned with rows of bony armor nodules and spines. Unlike ankylosaurids, nodosaurids lacked mace-like tail clubs. Nodosaurs possessed small, leaf-shaped teeth which when heavily worn can be impossible to distinguish from Ankylosaur teeth.


SPECIES
Undescribed Nodosaur
LOCATION
Hill County, Montana
FORMATION
Judith River Formation