7.1" Running Rhino (Hyracodon) Mandible - South Dakota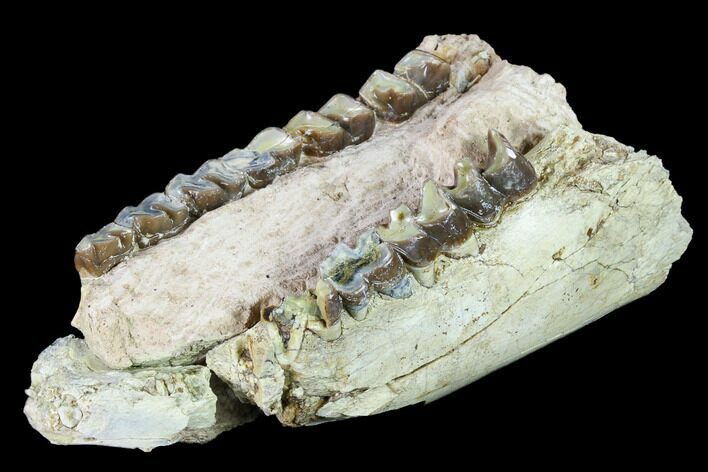 This is a beautiful, 7.1" long, running rhino (Hyracodon) mandible from South Dakota. The jaw is fractured in spots, with portions of jaw missing at the distal end of the mandible. The left (anatomically) side of the mandible has been glued back to the rock, along with the distal portion that broke away during prep. There is glue stabilization to the mandible but no indication of any restoration. The teeth are natural and most are in excellent condition.
Hyracodons were hornless running rhinoceroses with large heads compared to their slight, pony-like bodies. They are an extinct line, as we're sure you've noticed that there are no rhinos browsing the plains of North America today.
SPECIES
Hyracodon nebraskensis