7.3" Wide Polished Ammonite "Dish" - Inlaid Ammonite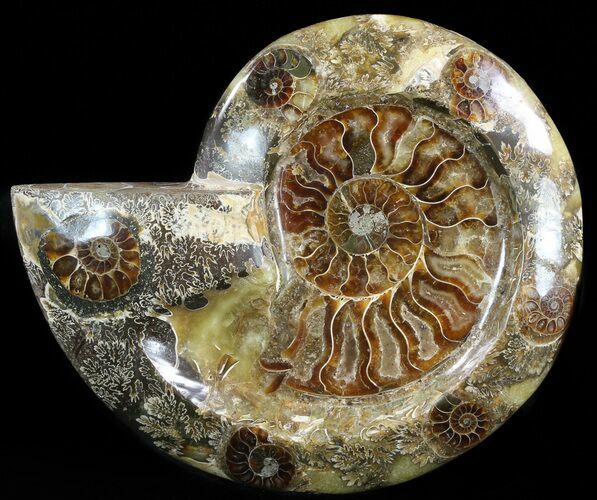 This is a 110 million year old, polished Cleoniceras ammonite fossil from Madagascar which has been carved out to create a dish. It could be used as a very unique dish or looks amazing as just a stand alone display. The inlayed ammonite allows for both the suture pattern that lies underneath the shell and the internal chambers of the ammonite to be seen at the same time. If that wasn't cool enough, the six smaller inlayed ammonites around the border, make this one of a kind fossil; even more one of a kind. The center of the dish is a second ammonite that has been inlaid into the first.

We provide acrylic display stands with these ammonites if you choose to display them in that fashion.
LOCATION
Ambatolafia, Mahajanga Province, Madagascar