7.6" British Dinosaur (Mantillisaurus) Jaw Section - Igaunodon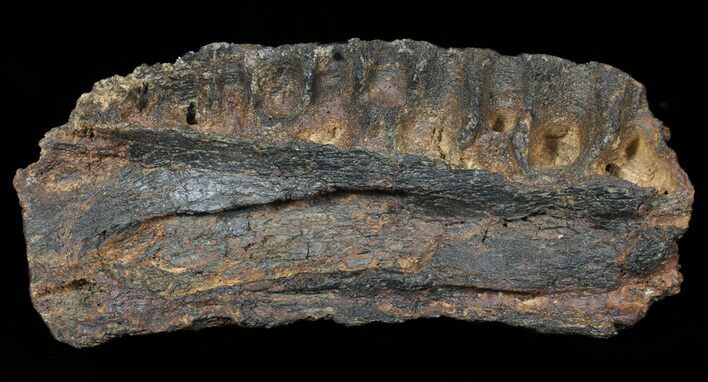 Please note: While we typically ship out material within 2 business days there will be a delay of approximately 3-4 days before we can ship this specimen. It's part of a lot of material currently in transit back to our primary shipping warehouse.
This is a very rare, partial jaw of Mantellisaurus atherfieldensis, formerly known as Iguanodon. It was collected from the Isle of Wight in England and is 7.6" long with no restoration or repair. Ten empty tooth sockets can be seen in the jaw. British dinosaur material is extremely hard to come by and this is a fantastic collector piece.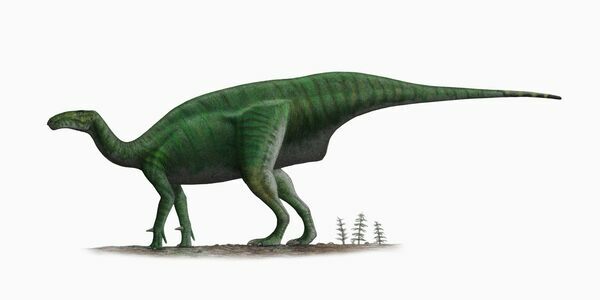 Mantellisaurus is a genus of dinosaur formerly known as Iguanodon atherfieldensis that lived in the Barremian and early Aptian ages of the Early Cretaceous Period of Europe. Mantellisaurus was a lightly constructed iguanodont. Compared to Iguanodon bernissartensis, Mantellisaurus was smaller, estimated at 0.75 tons in weight.
SPECIES
Mantellisaurus (Iguanodon) atherfieldensis
LOCATION
Chilton Chine, Isle of Wight, England
FORMATION
Wessex Formation