8.2" Homalonotid (Iberocoryphe?) Trilobite - Very Rare!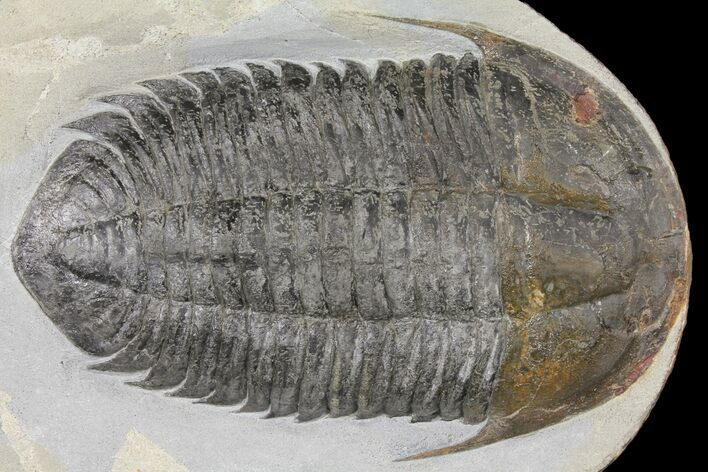 This is a very rare, undescribed Homalonotid trilobite from Agdez, Morocco. It appears to have many similarities to the genus Iberocoryphe described from France. I've only seen a handful of these trilobites and I was recently able to acquire a pair of these monsters after several years of trying to get one.

It's a monster at 8.2" in length and has small spines on it's axial rings that get progressively larger with each segment. It displays are remarkable amount of inflation compared to most of the ordovician trilobites from Morocco. No restoration on the monster.