This Specimen has been sold.
8.9" Unprepared Camarasaurus Rib Section - Colorado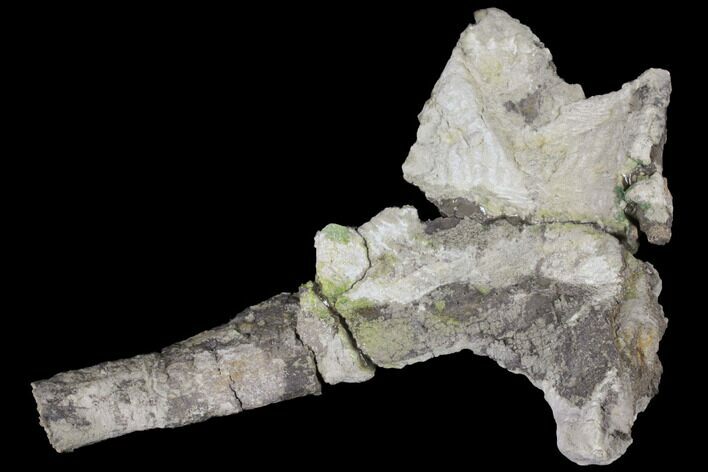 This is a 8.9" long, fossil sauropod (Camarasaurus) rib section from the Morrison Formation of Colorado. It is from the proximal (spine) end of the rib and is in two sections. It has several repaired cracks and some of the surrounding rock still attached. It is being sold as is and would make a nice project for someone who wanted to try their hand at specimen preparation or just likes the look of unprepared bones.

Camasaurus is an extinct genus of large sauropod. Ranging from about 50 -75 ft (15-23m) it had a uniquely square skull. Its chisel shaped teeth indicate it probably ate coarser plants material than other sauropods. Camasaurus is one of the most common sauropods found in North America.

FORMATION
Morrison Formation