This Specimen has been sold.
8.9" Decorative Tray with Orthoceras Fossils - Morocco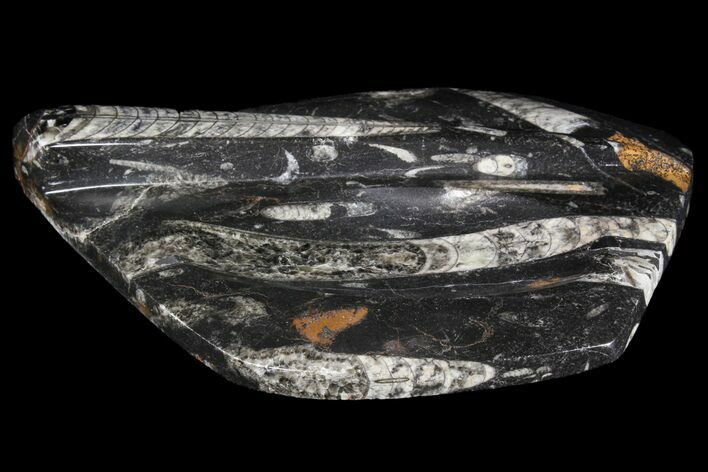 This a beautiful stoneware tray made out of polished rock containing 400 million year old fossils of a straight cephalopod, Orthoceras regulare. The fossiliferous rock is quarried in the Atlas Mountains of Morocco near Erfoud and handcrafted into this beautiful stoneware. Each piece is one of a kind and have there own unique appearance making no two pieces the same. This tray has an oval shaped, concave indentation and is perfect for decoration.

The longest Orthoceras on this tray is 5.2" long.

SPECIES
Arionoceratid Nautiloid
LOCATION
Anti-Atlas Mountains, Morocco