Pycnodus Crushing Mouthplate, Shark Tooth & Vertebrae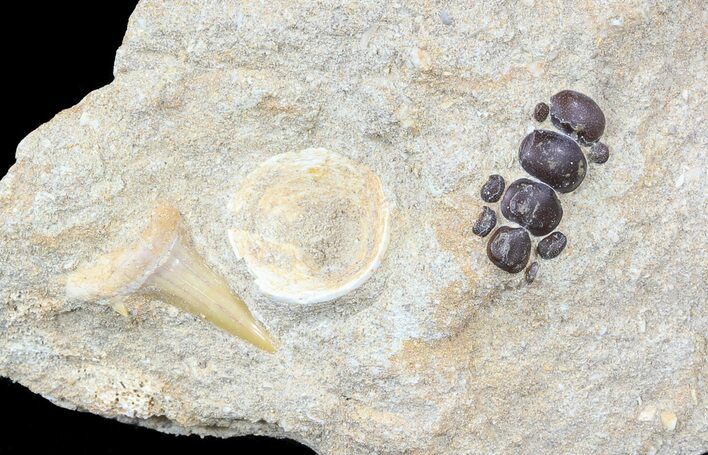 This is a cool association of three different fossils on one piece of rock. There is a crushing mouthplate of a fish (Pycnodus sp.), a shark tooth and a shark vertebrae.

This fossil was collected in the phosphate deposits near Khouribga, Morocco. Phosphate is the largest export of Morocco so the mining of it is big business. These fossils are found as a by product of the mining operations and save from the rock crushers by the locals.
AGE
Upper Cretaceous

FORMATION
Phosphate Deposits