8" Dinosaur (Diplodocus) Caudal Vertebrae - Metal Stand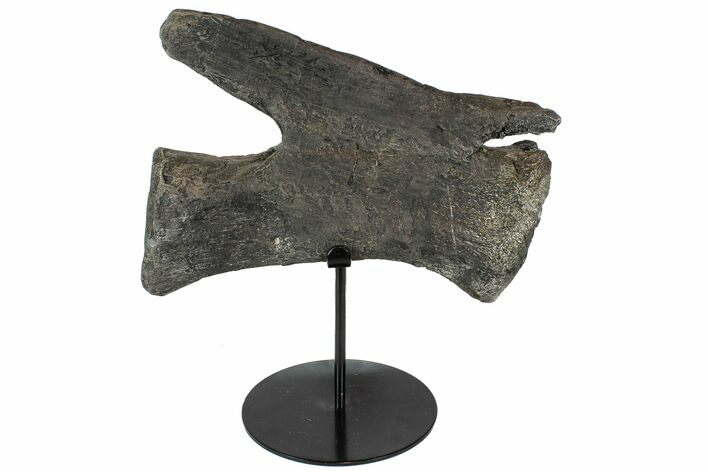 This is a 8" long, caudal (tail) vertebrae from a Diplodocus collected this past summer from our partner companies private quarry east of Dinosaur, Colorado. It comes with a custom made metal stand making it a very displayable piece.

Most of the process on this vertebrae has been restored, hence the lower price.



One of the best-known sauropods, Diplodocus was a very large long-necked quadrupedal animal, with a long, whip-like tail. It could reach up to 115 feet in length but had a relatively small skull, and a mouth full of small peg-like teeth it.
LOCATION
"Sutton Quarry", East Of Dinosaur, Colorado
FORMATION
Brushy Basin Member, Morrison Formation