9.4" Unidentified Theropod (Raptor) Humerus - Montana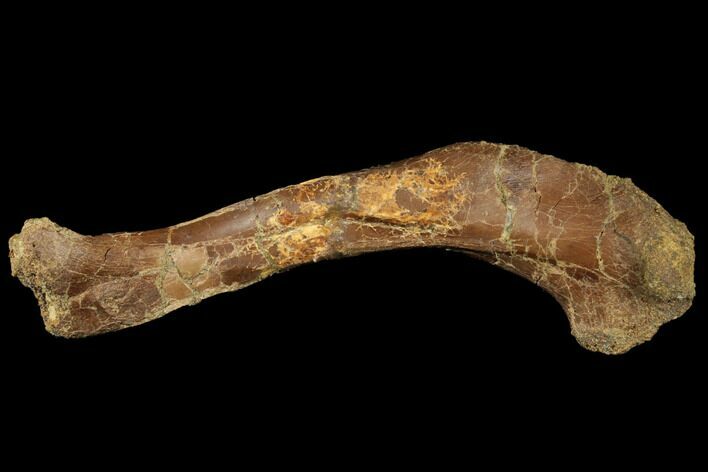 This is a 9.4" long theropod dinosaur humerus from the Hell Creek Formation of Powder River County, Montana. Overall the cortical bone (outer hard bone) remained intact and preserved nicely with the spots of weathering situated towards the middle of the humerus. The bone was found fractured by geologic processes with the surrounding rock acting as a cement that holds much of the bone together. The largest cracks have been repaired with glue, though aside from some gap fill, there appears to be no significant restoration.

Comes with a richer display case.
SPECIES
Unidentified Theropod (Raptor)
LOCATION
Powder River County, Montana
FORMATION
Hell Creek Formation