.9" Fossil Pycnodont (Anomoeodus) Crushing Mouth Plate - Morocco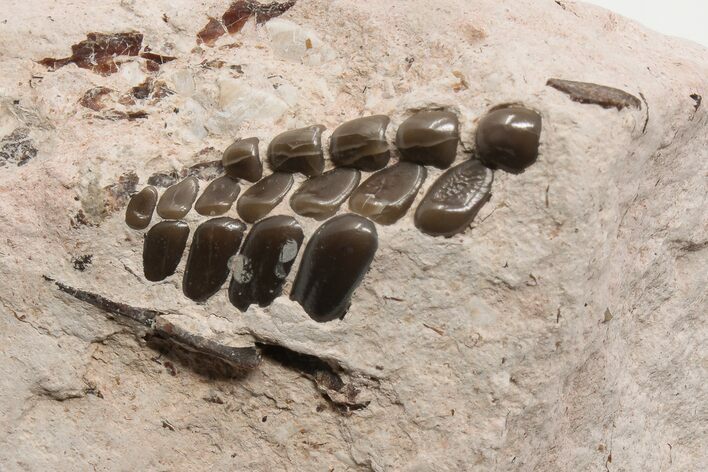 This is a .9" wide, partial crushing mouth plate (prearticular) from a Pycnodont of the genus Anomoeodus sp. A. It was collected from the Upper Cretaceous (Early Turonian) age Akrabou Formation near Goulmima, Morocco. Pycnodontiformes had a superficial resemblance to angelfish and a mouthful of knobby teeth that it used to crush its food.


LOCATION
Asfla, Goulmima, Morocco
FORMATION
Akrabou Formation
SIZE
Teeth: .9", Overall specimen: 2.7 x 2.4"