.9" Fossil Worm (Rhaphidiophorus) - Illinois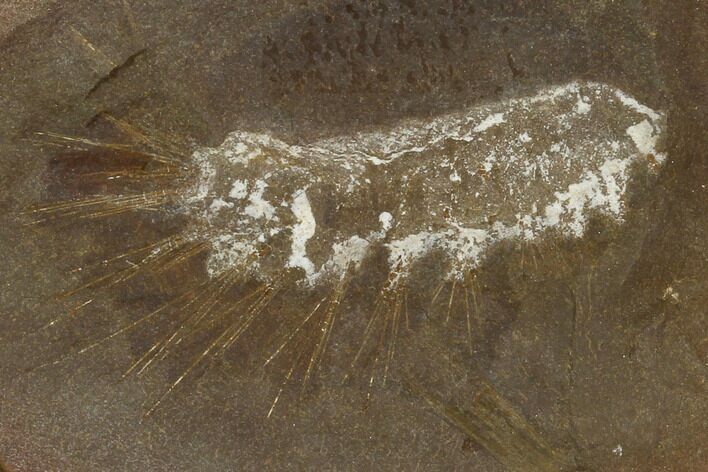 This is a .9", fossil worm (Rhaphidiophorus) preserved inside an ironstone nodule from the Carbondale Formation near Essex, Illinois.

Commonly known as Oliver Hardy worms, Rhaphidiophorus hystrix worms are short polychaete that typically don't have the most defined preservation. They didn't have jaws, meaning they likely fed on soft animals such as sponges, as their extant family members do. They had setae bundles that were progressively longer the closer they were to the posterior segments.




SPECIES
Rhaphidiophorus hystrix
FORMATION
Carbondale Formation
SIZE
.9" worm, 2.2 x 1.7" nodule