.95 Inch Gerastos Trilobite From Morocco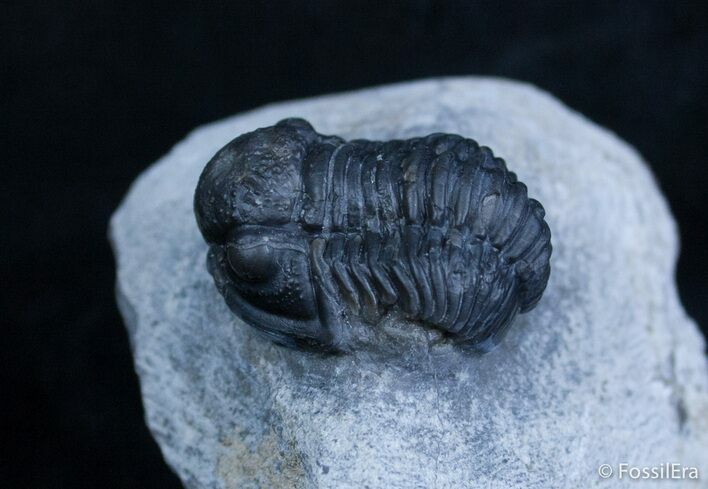 Here's an inexpensive of the Proetida trilobite Gerastos tuberculatus from the Middle Devonian of Morocco. The Proetidae family of trilobites was the last group to go extinct at the end of the Permain period. This specimen has nice black shell and is presented on a "pedestal" of sculpted, natural matrix.

I purchased this trilobite partially prepared and finished the preparation under microscope using air abrasives to reveal the wonderful shell detail including it's very granulose cephalon (head). There are a few small sections of missing shell but there is no restoration on this specimen.
SPECIES
Gerastos tuberculatus
AGE
Middle Devonian

LOCATION
Foum Ziguid, Morocco
FORMATION
Timrhanrhart Formation