.95" Permian Reptiliomorph (Desmatodon) Jaw Section - Texas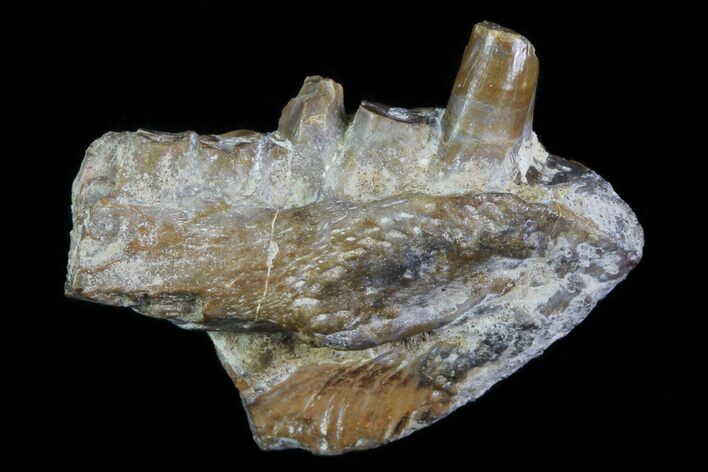 This is a 1.05" long jaw section with two teeth of the rare, Early Permian reptiliomorph Desmatodon.

Desmatodon is the oldest known diadectid. Like most other diadectids, Desmatodon was a terrestrial herbivore that consumed high-fiber plants. Protruding incisiform teeth and a large digestive tract may have allowed the animal to effectively consume and digest plant material. Being the oldest diadectid, Desmatodon also is the oldest known herbivorous land vertebrate.
AGE
Early Permian

LOCATION
Archer County, Texas
FORMATION
Nocona Formation