Ammonite Bracelet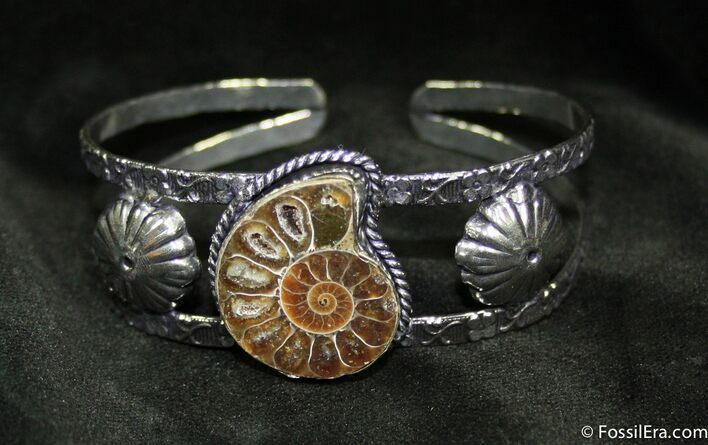 Here is a unique piece of jewelry featuring a real cut and polished ammonite fossil from Madagascar. The 1 inch wide ammonite approximately 110 million years old and from the genus Desmoceras.
Ammonites
are an extinct group of marine invertebrate animals which died out at the end of the Cretaceous period. These mollusks are more closely related to living coleoids (i.e. octopuses, squid, and cuttlefish) than they are to shelled nautiloids such as the living Nautilus species.
Madagascar is renown for producing some of the most impressive ammonite
fossils
in the world. All of the ammonites from this country on the market have been polished or otherwise altered. This is because Madagascar export law makes it illegal to ship "un-processed" fossils. Presumably this is to keep jobs within the country.
SPECIES
Desmoceras latidorsatum
LOCATION
Mahajanga Province, Madagascar
SIZE
Ammonite is 1 inch wide