Ammonite Fossil Pendant & Earring Set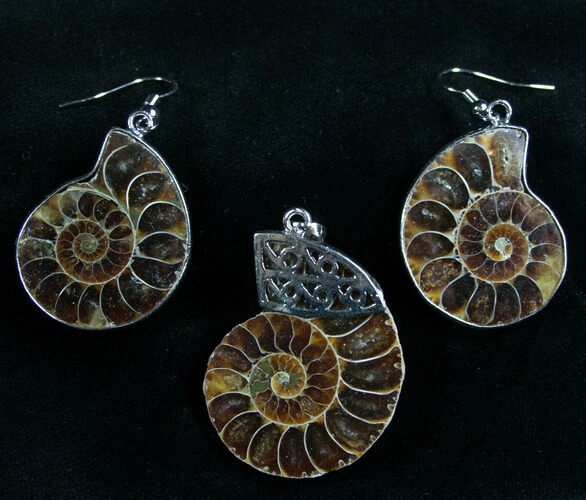 This is a beautiful pendant and earring set featuring real 110 million year old, cut and polished ammonite fossils from Madagascar.

Ammonites are an extinct type of cephalopod related to modern day octopus and squid. They have shells in which they live that are commonly preserved as fossils. The fossil shell has been cut in half and polished to reveal the gorgeous inner chambers that were replaced by colorful minerals during the fossilization process.
SPECIES
Desmoceras latidorsatum
LOCATION
Ambatolafia, Mahajanga Province, Madagascar