This Specimen has been sold.
Arched Metacanthina (Asteropyge) Trilobite - Lghaft, Morocco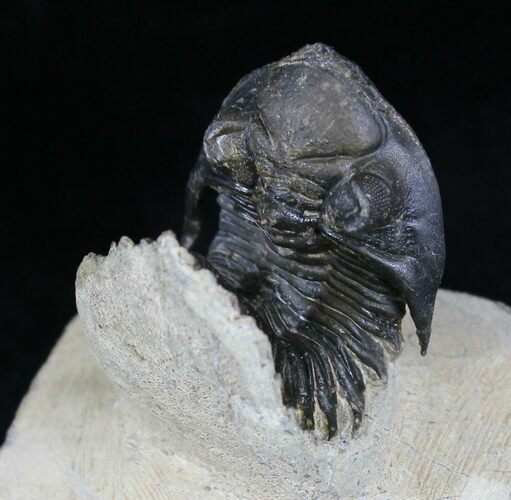 This is a nicely prepared of the trilobite, Metacanthina issoumourensis often referred to as an "Asteropyge" or "Kayserops". It's nicely prepared and displays very aesthetically on a sculpted piece of limestone. Great eye facet preservation on this specimen.
SPECIES
Metacanthina issoumourensis
FORMATION
Lhandar Formation
SIZE
1.8" long (if outstretched)