This Specimen has been sold.
Rare Estoniops & Asaphus Lesnikova Trilobites - Russia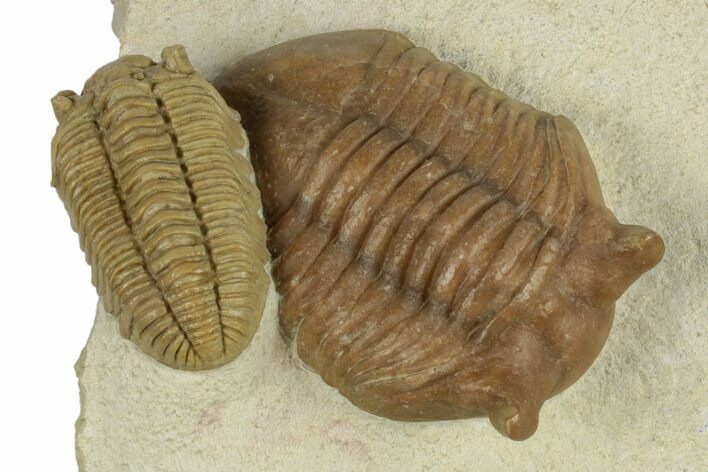 This is a gorgeous association of a 2.4" long Asaphus lesnikova and a 1.55" long Estoniops panderi that was collected in the St. Petersburg region of Russia. The caramel colored shell of the Asaphus contrasts nicely with the white limestone and beige coloring of the Estoniops. There is only about 1-2% shell restoration on this piece.
SPECIES
Asaphus lesnikova & Estoniops panderi
LOCATION
St. Petersburg region, Russia
SIZE
A. lesnikova: 2.4" long (including eyestalks), E. panderi: 1.55" long