Rare Asaphus Holmi Trilobite Association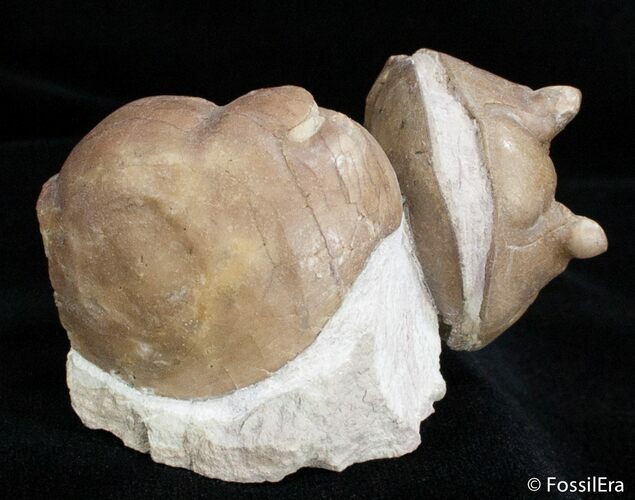 This is natural composition with the rare Asaphid species, Asaphus Holmi and the Illaenus sinuatus . The fossil were found at Aseri stage, Middle Ordovician deposits near Krasnoe Selo, vicinity of St. Petersburg, Russia. The Asaphus is nicely enrolled and complete and the Illaenus is a partial with most of the head and the first few segments.

There is no restoration on either trilobite.
SPECIES
Asaphus Holmi & Illaenus sinuatus
LOCATION
Krasnoe Selo, St. Peterburg region, Russia
SIZE
About 2.7" around the curve