1" Shrimp-Like Crustacean (Tealliocaris) - Scotland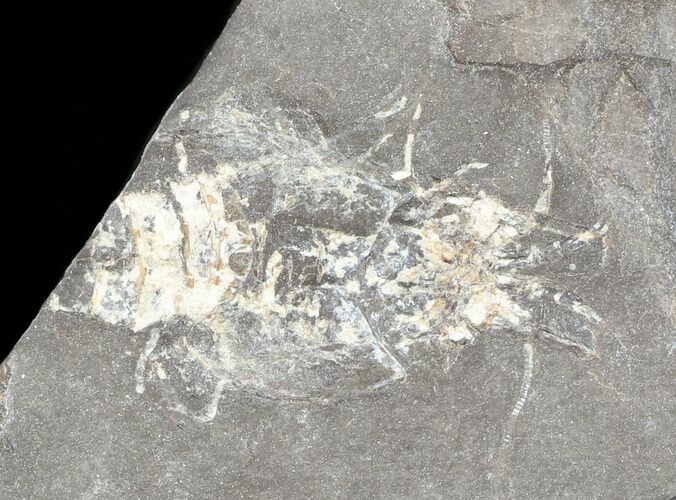 This is a detailed, 1" specimen of the shrimp-like crustacean, Tealliocaris woodwardi from the Carboniferous strata near Gullane, Scottland. Every little detail of the specimen can clearly be seen in white preservation that contrasts very well against the dark grey matrix.
The exact systematic position of Tealliocaris has been under debate for years, with the most recent research assigning it to the Peracarids, a large group of malacostracan crustaceans with over 12,000 species. Paper is linked below.
The Proof is in the Pouch: Tealliocaris is a Peracarid
SPECIES
Tealliocaris woodwardi
LOCATION
Cheese Bay, Gullane, Scottland
FORMATION
Lower Oil Shale Strata