Beautiful 5.6" Deshayesites Ammonites - Iridescent Shell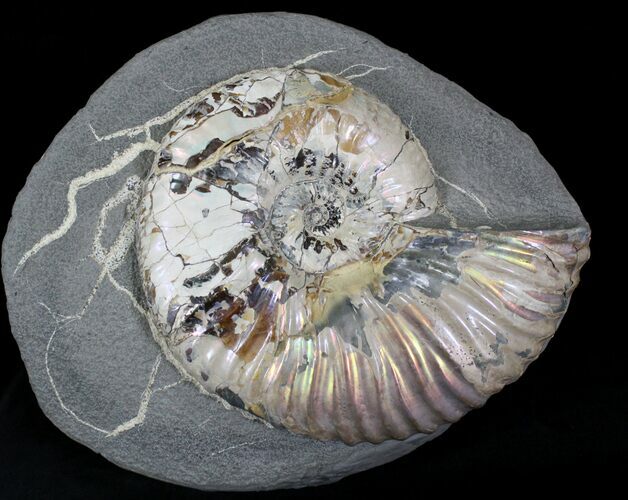 This is a gorgeous, 5.6" wide Deshayesites quarried near the Volga River in Russia. Much of the shell is iridescent and shines with pink and green hues in the light. The back of the rock has been cut flat so that it can be displayed laying down on a flat surface or on a display stand.

There are several areas of repair and some possible restoration to the specimen.
LOCATION
Volga river, Ulyanovsk region, Russia