Agatized 5.8" Desmoceras Ammonite - Thick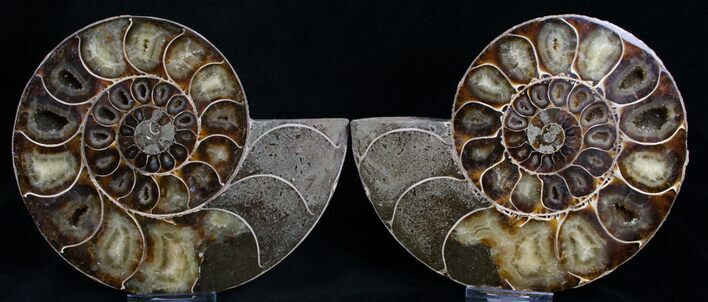 This is a cut and polished Desmoceras latidorsatum ammonite quarried near Mahajanga Province, Madagascar. The Desmoceras are much thicker and heavier than the more commonly seen Cleoniceras ammonites from this area. It's Middle Cretaceous in age, Albian Stage, so about 112 million years old. Many of the internal chambers have been agatized during the fossilization process, and some are preserved as pockets of crystals.

This specimen comes with a pair of acrylic display stands.

SPECIES
Desmoceras latidorsatum
LOCATION
Mahajanga Province, Madagascar