Interesting Onnia Trilobite Specimen - Frozen In Molting?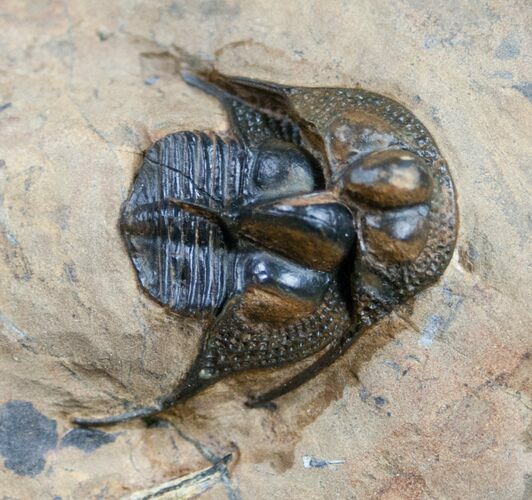 This is a beautifully preserved specimen of Onnia superba collected near Blekos, Morocco. The coloration is different and the preservation much better than Onnia trilobites I've previously seen. The distinctive, large cephalon covered in large pits can easily be seen. It's thought that this aided in filtering food out of the water, trapping microscopic food particles in the pits.

The interesting aspect of this piece those, is that it appears to capture a trilobite in the process of molting. Like lobsters, trilobites molted as they grew, discarding their old shell. This specimen looks like the trilobite was trapped in the mud, possibly due to a mudslide during the molting process.

AGE
Ordovician

SIZE
Larger specimen 1.2" long