Beautiful Pair Of Ammonites (Cadomites & Stephanoceras) - France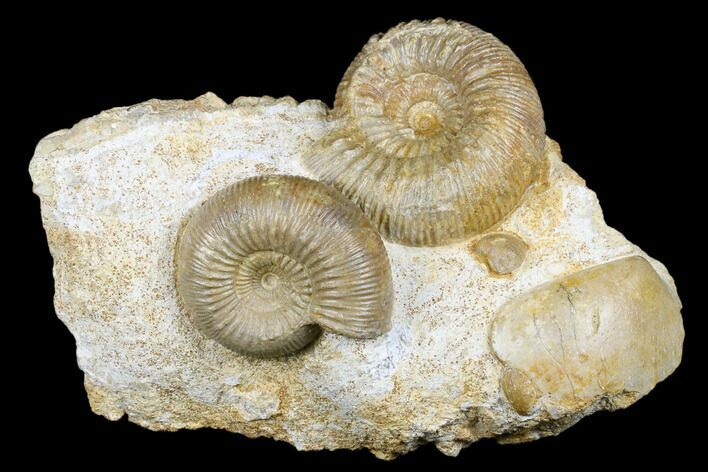 Here is a beautiful pair of Middle Jurassic ammonites from Evircy, France. There is a 2.1" wide Cadomites next to a 2.5" wide Stephanoceras. The piece has been wonderfully prepared to create an aesthetic display.
Ammonites
were predatory mollusks that resembled a squid with a shell. These cephalopods had eyes, tentacles, and spiral shells. They are more closely related to a living octopus, though the shells resemble that of a nautilus. True ammonites appeared in the fossil record about 240 million years ago. The last lineages disappeared 65 million years ago at the end of the Cretaceous.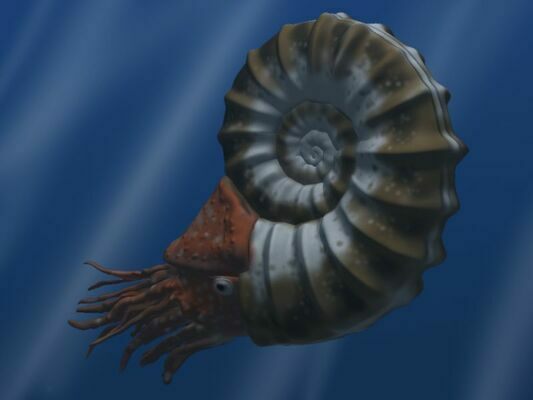 SPECIES
Cadomites & Stephanoceras
SIZE
Ammonites 2.5" & 2.1", Rock 6.6x4.3.2"