Beautiful Polished Ammonite Fossil Pendant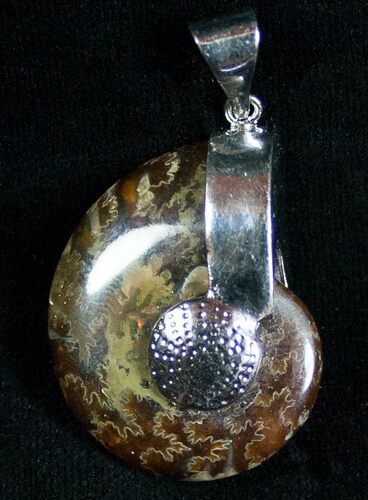 This is a pendant featuring an authentic, 110 million year old, polished ammonite fossil from Madagascar. The polished allows for the distinctive and beautiful suture pattern of the ammonite to be seen.

Ammonites are an extinct type of cephalopod related to an octopus. They had a spiral shell which is what gets preserved as a fossil. The suture pattern of the shell is one of the defining characteristics of the various species, this one being Cleoniceras.
LOCATION
Ambatolafia, Mahajanga Province, Madagascar
SIZE
Pendant is 1.3" tall