Beautifully Preserved Asaphus Expansus - 2.2"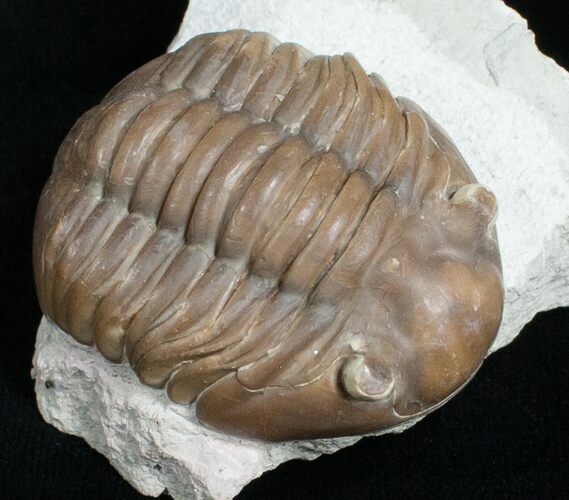 Asaphus expansus is one of the older trilobites of the asaphus series from the St. Petersburg region of Russia and is one of more more uncommon. This 2.2" long specimen is quite nice with well preserved shell and the preparation is very nice.

Like nearly all of the trilobites from this region there is some shell restoration to replace shell that flakes off when the rock is broken during collection. But it is minimal compared to most specimens. A small patch of shell on the center of the tail, maybe 2% total.
LOCATION
Putilovo quarry, St Petersburg, Russia
SIZE
2.2" if fully oustretched