Big Ass Megalodon Tooth Necklace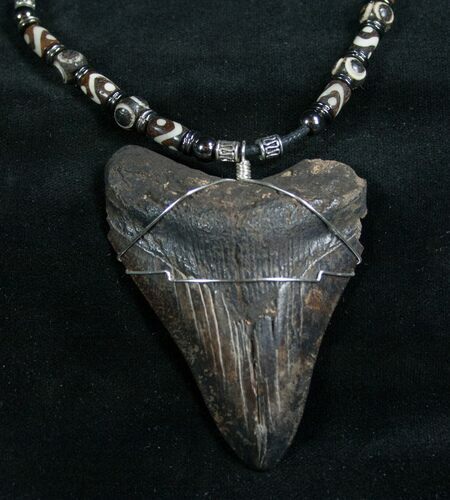 Ever wanted to where a real tooth of the greatest predator to ever stalk earths oceans?
Here is a unique piece of fossil jewelry, it's a necklace featuring an authentic
Megalodon
tooth. The tooth itself is 3.07" inches long and has beautiful enamel. It is on a 20 inch, braided cord. The tooth comes from the Miocene aged Hawthorn Formation.
A perfect compliment for any outfit include a wife beater t-shirt or snake skin boots ;)
SPECIES
Carcharocles megalodon
FORMATION
Bone Valley Formation
SIZE
2.87" tooth, 20" necklace