Big Eyed Asaphus Latus Trilobite - 2.5"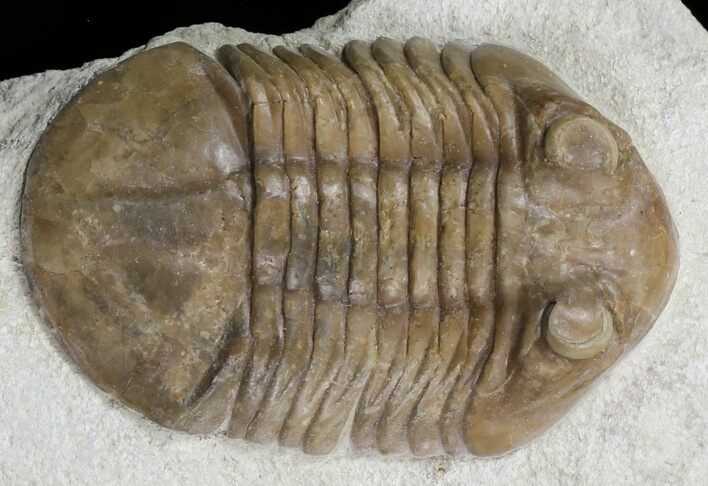 This is a nice, 2.5" long specimen of one of the more uncommon Asaphus trilobites from the St. Petersburg region of Russia, Asaphus latus. It's nicely prepared and displays beautifully.

Like basically all of the trilobites from this region there is some shell restoration as it tends to flake during collection.
LOCATION
St. Petersburg region, Russia