Big Fat 3.5 Inch Asaphus Cornutus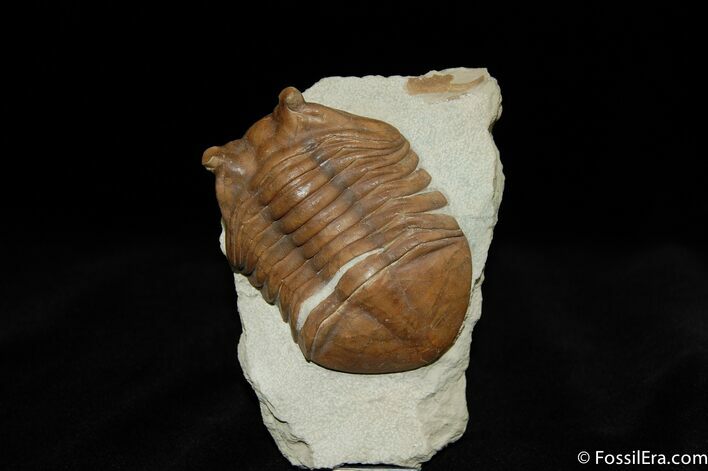 Here is a large and wide Asaphus cornutus from the Wolchow River region near St. Petersburg Russia. The carmel colored shell on these Russian asaphids is amazing and this example is no exception. It's very inflated and three dimensional looking like it's in the process of crawling of the rock. The preparation is masterful exposing all of the minute shell detail. This trilobite would look great in any fossil collection.

Like nearly all Russian asaphus this one has some restoration. Most dealers mention this up front. There is restoration of shell around a crack where the rock was split that runs through the tail and up the right side of the body. There is also some restoration of missing shell around the base of the right eye and a minor touchups on a few of the left pleural tips. This is just to replace shell that tends to flake off during collection.


LOCATION
Vilpovitsy quarry, St. Petersburg region, Russia