Bolaspidella And Peronopsis Trilobite Mass Mortality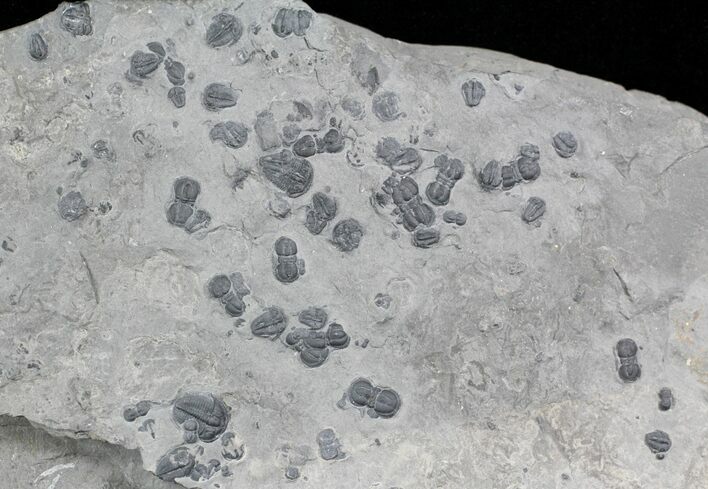 This is a mass mortality association of trilobites from the Wheeler Shale of Utah. There are around 40-50 individual trilobites present of the species Bolaspidella housensis and Peronopsis interstrictus. The plate was cleaned using air abrasives and measures 8.5x4.2 inches with most of the trilobites being around .3 inches in length.

Comes with an acrylic display stand.
SPECIES
Bolaspidella housensis, Peronopsis interstrictus
LOCATION
U-Dig Quarry, House Range, Utah
SIZE
Plate 8.5x4.2", Largest trilobite .34"