Brilliant Green Hampton Butte Petrified Wood Bookends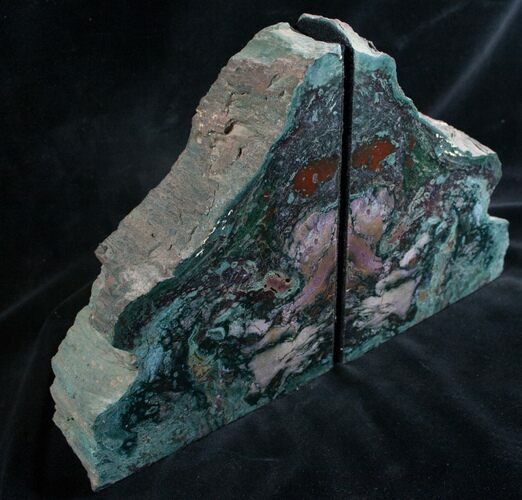 This is a stunning pair of brilliant, green petrified wood bookends from Hampton Butte, Oregon. The green coloration is rare in petrified wood and would be the result of the presence of copper in the minerals that replaced the original wood. Each bookend is 7.2" tall by 5.3" wide x 1.5" deep and weighs approximately 4 lbs. This is the only pair of petrified wood bookends I've had made from this beautiful green fossilized wood.

The outer (display) surface is highly polished with no dull spots or scuff marks and the edges are felt lined. The craftsmanship that went into this pair is second to none.
AGE
N/A

LOCATION
Hampton Butte, Oregon
SIZE
7.2" tall, 5.3" wide