Clearance Lot: 25 Mixed Permian, Reptile Fossils - Oklahoma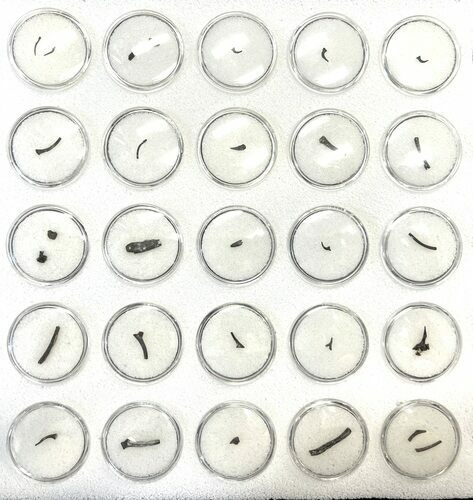 This is a clearance lot of 25 gem jars containing Lower Permian reptile fossils from the Richards Spur quarry in Oklahoma. This permian reptile material is found within cave fissure fill deposits in the quarry and there are several Permian-aged reptile present with Captorhinus being the most abundant.

Some jars contain multiple fossil bones. The lot contains a mixture of vertebrae, limb bones, ribs, a jaw section, and claws/teeth.
LOCATION
Richards Spur Quarry, Oklahoma