Cluster Of Gerastos Trilobites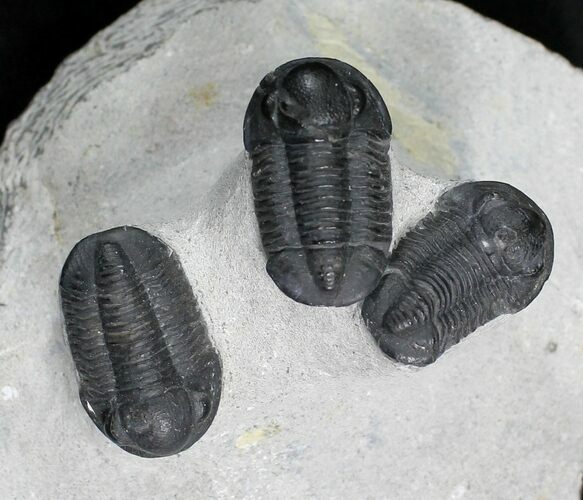 This is a beautifully prepared cluster of Gerastos trilobites quarried at Mrakib, Morocco. THere are 3 complete specimens on the plate, with the largest being .86" in length. These Gerastos are a different species than is typically seen on the market (Gerastos granulosus), though I've yet to be able to ID the species. They have a smooth glabella as opposed to a very bumpy one. They are very 3D and the piece displays nicely.
AGE
Middle Devonian

SIZE
Largest trilobite .86", Matrix 3x2.5"