Cordania & Kainops Trilobite Association - Oklahoma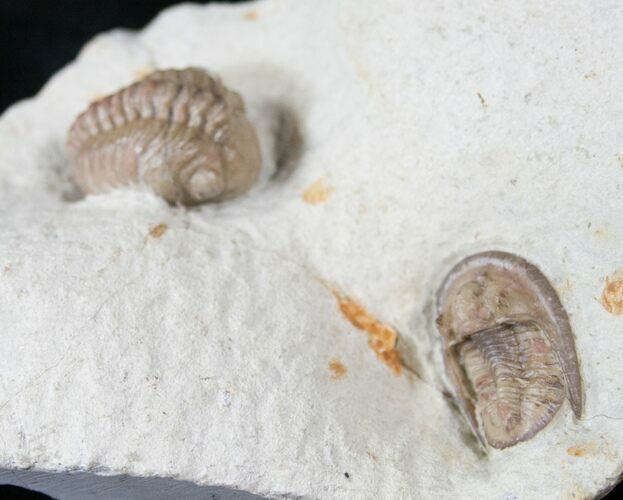 This is a nice association of an uncommon Cordania falcata trilobite and a partially enrolled Kainops. These Lower Devonian trilobites were collected near Clarita, Oklahoma. The Cordania is good sized for the species at about .86" long. The caramel colored shell distinctive to trilobites of the Haragan Formation contrasts well against the light marlstone matrix.
SPECIES
Cordania falcata & Kainops
AGE
Lower Devonian

LOCATION
Clarita, Oklahoma
FORMATION
Haragan Formation
SIZE
Cordania .86", Kainops .9"