Cruziana (Fossil Trilobite Trackways) - Morocco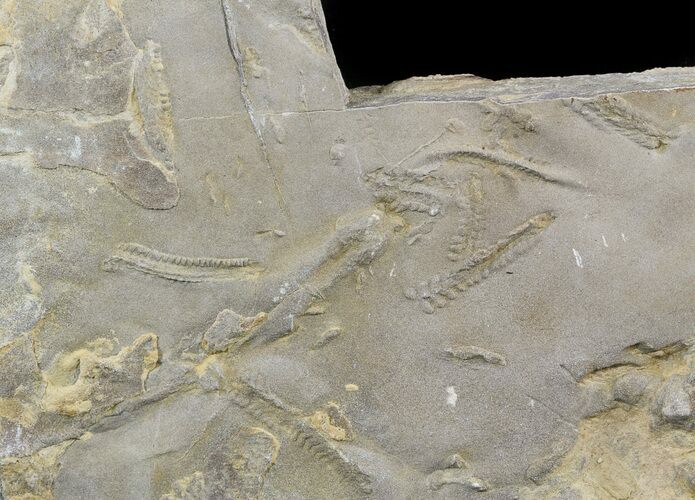 Cruziana are the fossilized trackways of arthropods, in this case likely a trilobite.
The widest part of the trilobites shell leaves the parallel outer furrows and the leg movements create the diagonal marks in the center of the track. This Cruziana is preserved on thin slab of mudstone, and was collected near Erfoud Morocco and would be Ordovician in age or approximately 450 million years old.


AGE
Ordovician

LOCATION
Near Erfoud, Morocco
SIZE
Longest Trackway .9", Rock 6.7x4"