This Specimen has been sold.
Cute, 1.3" Metacanthina (Asteropyge) Trilobite - Lghaft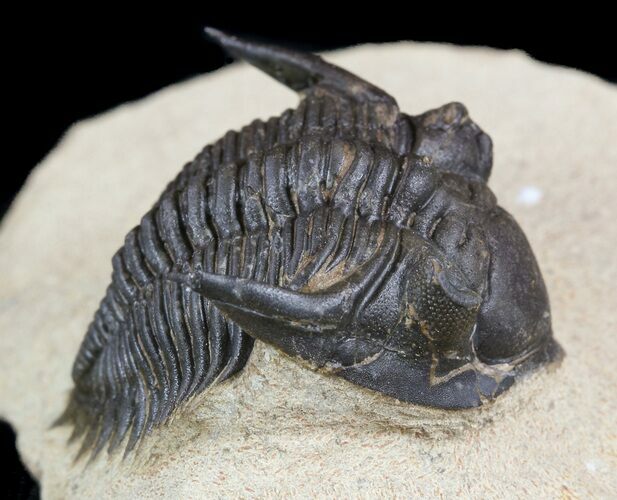 This is a detailed specimen of Metacanthina issoumourensis often referred to as an "Asteropyge" or "Kayserops". It's nicely prepared and displays very aesthetically on a sculpted piece of limestone. Nice eye facet preservation on this specimen. The specimen is slightly curled but would be about 1.3" long if outstretched. The genal spines and many pleural tips have been prepared free of the surrounding limestone.
SPECIES
Metacanthina issoumourensis
AGE
Lower Devonian

SIZE
1.3" long (if oustretched)