Double Mantelliceras Ammonite (10 & 8 inches)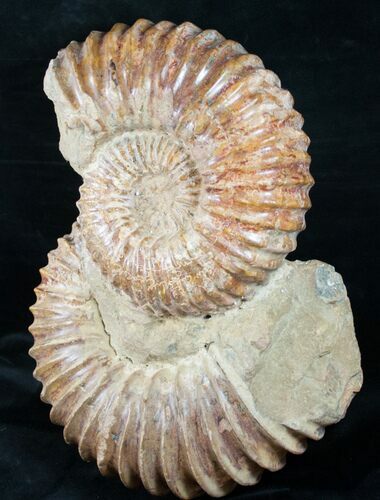 This is a double specimen of the Late Cretaceous ammonite Mantelliceras dixoni from Madagascar. One of the ammonites is 10" wide and the other is 8" with the entire piece weighing about 30 lbs.
Mantelliceras a late Cretaceous ammonite characterized by a strongly ribbed, moderately involute shell with a moderately wide umbilicus, and rounded whorl section. It was collected in the Morondava Basin east of the town of Tulear.
Link to paper on these ammonites:
https://geojournals.pgi.gov.pl/agp/article/view/10372/8883
SPECIES
Mantelliceras dixoni
AGE
Late Cretaceous

LOCATION
Morondava Basin, Madagascar