Dromaeosaur (Raptor) Tooth From Morocco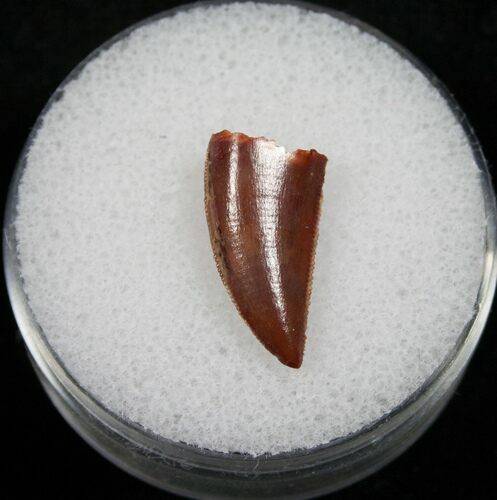 This is a Dromaeosaur (Raptor) tooth from the Kem Kem Basin basin region of Morocco. It comes from the famous Tegana Formation (100 million years old) which is renown for it's diverse dinosaur fauna including giants such as Spinosaurus and Carcharodontosaurus.

The tooth comes in a small plastic display case.
LOCATION
Taouz, Kem Kem Basin, Morocco
FORMATION
Tegana Formation